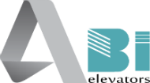 Modification
Door / Gate replacement – Collapsible gates into Imperforated gates – Conversion of Manual Doors into Automatic Doors. Replacement of Control panel. – Converting Single Call into Down Collective or Selective Collective Control. Push Box Units replacement – Into Digital 7 Segment or LCD display with feather touch buttons. Incorporation of Variable Voltage Variable Frequency Drive (VVVF) – To achieve perfect leveling and jerk free start & stop Automatic Rescue Device (ARD) Addition – This device will bring the elevator to the nearest landing in case of power failure. In case of power door, it will open the door also.
Replacement of Cabin Assy. – Wooden cabin into Mild Steel or Stainless Steel cabin. Replacement of Machinery Unit assembly. Replacement of Gate locks with movable contact. Other Value addition such as Floor annunciate, Inverter for Emergency Light and Alarm, Overload warning device, Full height Light curtain, VVVF drive for Door operator, Surface mounted Push button stations etc
Repairs
ABI has well trained specialists to carry out any type of Modernization works. In any elevator, the structural components such as Guide Brackets, Guide rails, Car sling assy., Counterweight frames, Fillers etc., will not worn out at any point of time. Hence these components need not be replaced in case of refurbishment. We provide cost effective solutions for modernization of any type and any make of elevators. These solutions will eventually double the life span of elevator.
ABI has carried out many challenging modernizations involving conversion of manual doors into power door, Replacement of Single call control panels into Down collective etc., Our engineers have through knowledge of all the types and makes of elevators and these specialist teams of engineers will always back up regular maintenance whenever required. The elevators modernized by the Company will conform to our World Wide Job Site Safety Standards thus making the elevator safer for usage.
---